Cabo Sport Fishing Charters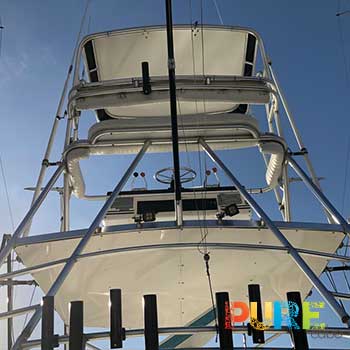 Los Cabos has long been recognized as one of the top destinations in the world for big game sport fishing. Cabo San Lucas is also home to the largest amount of Fishing Charters in the Baja.
Los Cabos is known as the "Marlin Capital of the World" and deservedly so, as there is more marlin caught here than any other place on earth. Unlike other well-known fishing destinations, where days and many dollars can be spent in pursuit of this most prized sport fish, it is not unusual to capture one, three or even more on your very first trip, whether you are a beginner or an expert.
Not only will you experience the thrill of battling a creature of incredible beauty and size, or landing smaller species and eating them, your fishing excursion gives you an opportunity to view the Cape and its landmarks from a unique perspective and often allows you to get a close up look at whales, dolphins, and seals.
Cabo San Lucas is known as one of the premier sport fishing capitals in the world. These fishing charters and their experience will provide you the opportunity to catch year-round: Dorado, Tuna, Striped Marlin, Shark, Amberjack, Bonito, Black Sea Bass, Grouper, Jack Crevalle, Jewelfish, Mackerel, and Snapper.
Cabo San Lucas Sport Fishing Charters
These fishing charters start at 6:30 A.M. Boats depart from the main marina docks at 7:00 AM and return between 1:00 to 3:30 PM. All depends on the "bite" and how much fun you are having! Most boats are equipped with a bathroom, ice box, four lines, and one or two fighting chairs. You'll always have an experienced Captain and one to two Mates with years of experience fishing in the Baja.
---