Hangover IV Treatments in Cabo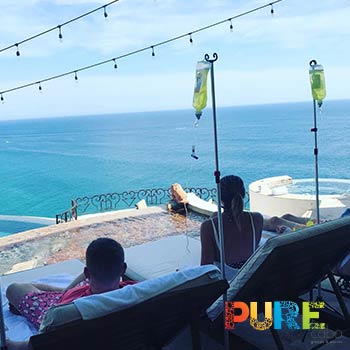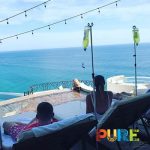 The Cabo hangover IV treatments are a one-of-a-kind experience in the heart of Cabo San Lucas. Too much partying? Need a cleanse? Does your body need nutritional support for a sickness? Cabo IV treatments are mobile and we'll bring our IV drip hydration straight to your hotel, villa or rental property that is provided by a registered nurse or doctor who is bilingual. All HIPPA safety protocols are followed!
Searching Availability...
Pure Cabo is one of the only licensed company's in Cabo San Lucas with licensed doctors and trained nurses administrating IV's to you. All of our IV drip services are brought directly to your hotel room or villa. We provide a top of the line concierge service as you would expect.
IV Drip Therapy
Hangover IV rehydration! Whether you're looking for an extra energy boost, a cleanse to remove toxins, or our signature After Party drip to reverse the effects of your hangover, our drips are the perfect concentration of nutrients and anti-oxidants. Cabo IV drip therapy is the only process that ensures 100% of its nutrients are absorbed.
Cabo Hangover IV Treatments
Medical Concierge
We are the only medical company in Cabo San Lucas with a licensed doctor and trained/certified nurses available to travel to your location.  You can trust that you'll receive exemplary care and treatment for all hydration-related services in the comfort of your room.
Off-Site Care
We understand it's not always easy to make it out of bed, so we offer IV Drip Therapy delivered straight to your hotel room, villa or rental property with our doctor, certified bilingual nurse and medical concierge.
On-Site Doctor Visits
Yes, we can bring a board-certified Doctor to your home, villa or resort. Our on-site Cabo Doctor is available for all your urgent care needs and for prescriptions if necessary.