Cabo Wine Tasting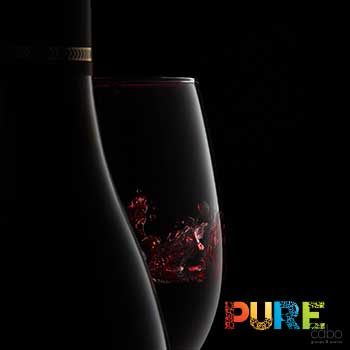 Cabo Wine Tasting brings a certified Sommelier to explain all about our wines while you are educated and sample! Are you visiting Los Cabos and want to sample some of the best wines in the region without leaving the comfort of your Cabo Villa? This truly the ultimate Mexican wine experience!
Wine is popular in Mexico, both for nationals and tourists. The Mexican wine industry goes back to the 1500s however, little is known about the local viticulture and ecology of the Mexican wine market. The majority of Mexico's wine is produced in the Baja Region, although we are considered Baja, for this particular case we refer to the Northern region, Baja California, particularly Valle de Guadalupe in Ensenada.
The Baja wine vineyards are growing at an unbelievable rate. Baja has four principal areas all near Ensenada: Valle de Guadalupe, Calafia Valley, San Vicente Valley, Santo Tomas Valley and to some extent, the San Rafael Valley. The average altitude is about 1000 feet above sea level.
Wine Tasting Cabo San Lucas
Every year tourists pour down to the Baja California area, particularly in August when they celebrate the Grape Harvest Fiestas. A tradition that started back the 90's. It is common to see wine tastings, concerts, and of course traditional Mexican cuisine.
Mexican Wine Experience
Cabo Wine Tasting provides you with a certified Sommelier who will guide you through the different regions of Mexico and Baja. Our Sommelier explains in depth the characteristics of each bottle sampled. Pairing a wine tasting with our Cabo chef services brings a new gastro experience over to your villa. Why not enjoy a special prepare delicious meal that is paired with a history lesson and delicious wine? Pure Cabo Chef services can bring the meal to your location! One of our culinary experts can prepare a special meal or appetizers that match the journey. That would be a magical night in Cabo!
Talk to us about a private Cabo Wine Tasting by filling out the form below. We'll respond within one business day with more information and pricing.
---