Why Should You Hire a Private Chef in Cabo
Most people have this misconception that having a personal chef is reserved only for the rich and famous. When you go on a vacation, the last thing in your to-do list would be to call up a local service to provide you with your professional culinary artist.
But if you are going to level up your experience, then hiring a private chef in Cabo is the most logical thing. Here are some of the benefits of getting Cabo chef services.
You can fully enjoy your vacation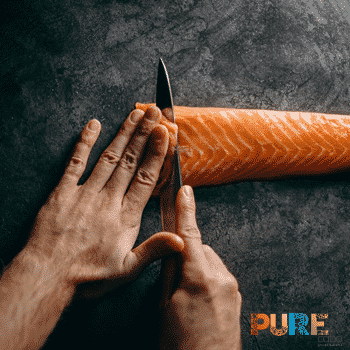 With a personal chef, you do not have to be worried about your next meal. If you went VIP at SJD Airport then you expect only the best. When you go back to your villa or your Airbnb accommodation, you know that sumptuous food is waiting. It would not be an exaggeration to say that breakfast, lunch, and dinner would be the most awaited events in your day. There are too many benefits to hiring a private chef including actual cost savings.
And calling them an event is accurate because of the amount of preparation that goes into each cuisine. Unlike, for example, if you eat at a fast-food joint where eating is a necessity rather than an experience.
Taste local cuisine the way it should be prepared
You can find street vendors and local eateries that prepare authentic food. However, the private chef in Cabo will make sure to upgrade your experience by giving the cuisine their unique twist. Plus, when you are in another country, part of the experience–especially the kids–is to taste local cooking. It is also one of the best ways to soak in the culture.
They provide everything
If you plan on cooking in your Airbnb accommodation, you have to go to the grocery store to purchase the ingredients. There are many to choose from and we recommend that you go to Fresko or, Santa Carmela or California Market for quality products and supplies while in Cabo. You may also take stock of the kitchen inventory to determine what is missing. Conservatively, you will do this upon arrival, when you are still getting your bearings. Instead of skipping to the beach, you must first think about your next meal. You also have to calculate the amount, depending on how many mouths you have to feed. In contrast, the Cabo chef services will bring all the utensils, amenities, and even servers. The chef will also be there to explain to you the intricacies of each meal.
You can rationalize your budget
If you are paying a fixed price for the Cabo chef service, you can allocate your resources even before stepping food on Los Cabos. You can pay with your credit card, for example, so when you arrive at the resort city, you only need to bring extra cash for small expenses. After all, you are no longer worried about where you will have your next meal.
You know that you are eating freshly cooked meals
Hiring a private chef in Cabo is the best option for people with weak digestive systems or allergies. When you eat out, you can never be sure about the ingredients they use, which puts you at risk of an upset stomach. Kids are particularly vulnerable because their digestive systems are not fully developed yet. In contrast, a personal chef will take into consideration your diet, restrictions, allergies, and tastes. The ingredients are purchased fresh from the market, and you know that the preparation follows the highest protocols in terms of hygiene and sanitation.
Hiring a private chef in Cabo can be the most cost-effective option if you are traveling in a large group. You can share the price, which will significantly bring down the cost of your meals. Pure Cabo concierge services can recommend the best private chef for your needs, location, and events.