Bungee Jumping & Other Cabo Activities
Cabo San Lucas, located at the tip of the Baja California Peninsula, is a popular vacation destination known for excellent beaches, vibrant nightlife, and a diverse range of activities. From adventure sports to cultural excursions, there's something for everyone in Cabo.
Water activities dominate during the later half of the year, when the ocean temperature remains pleasant, making it an ideal time to go snorkeling and participate in surfing lessons. Tours and cruises are always popular, with Whale watching becoming one of the most sought-after activities between January and April.
Cabo Events Year Round
Other activities will take you away from the coast but allow you to explore the surrounding areas and region. Here are some of the top things to do in Cabo that will make your trip unforgettable:
Bungee Jumping
For thrill-seekers, bungee jumping is a must-do activity in Cabo. Located near Cabo San Lucas, the bungee jump facilities offer breathtaking views of the surrounding landscape. Jumpers will have the opportunity to experience the thrill of free-falling while being safely harnessed to a bungee cord. It's an adrenaline rush like no other and an experience you'll never forget.
Snorkeling and Scuba Diving
Cabo is home to some of the world's best snorkeling and scuba diving sites. With its clear waters, diverse marine life, and colorful coral reefs, Cabo offers an unforgettable underwater experience. Some popular snorkeling and scuba diving spots include the Cabo Pulmo National Marine Park, Lover's Beach, and Cabo San Lucas Bay.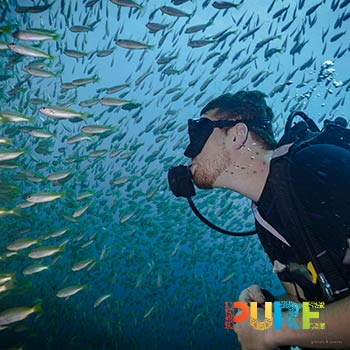 Sport Fishing
Cabo is known as the "Marlin Capital of the World," making it a top destination for sport fishing enthusiasts. With abundant fishing grounds and good weather year-round, Cabo offers excellent fishing opportunities for all experience levels. You can catch various fish, including marlin, sailfish, dorado, tuna, and more. Book a fishing trip with one of the many local fishing charters and experience the thrill of reeling in your catch.
Zip-Lining
For an aerial perspective of Cabo, consider taking a zip-line tour. Zip-lining offers a unique way to experience the region's beauty as you soar over the surrounding area. With several zip-line companies to choose from, you can find a tour that suits your level of adventure. Whether you're a first-time zipliner or a seasoned pro, you will have a blast.
ATV Tours
Take your Cabo experience off the beaten path and into the wilderness with an ATV tour. These guided excursions will take you through the desert landscape of Baja California, where you'll see breathtaking views of the coast, cacti forests, and pristine beaches. With a variety of ATV tours to choose from, you can find one that fits your schedule and your experience level.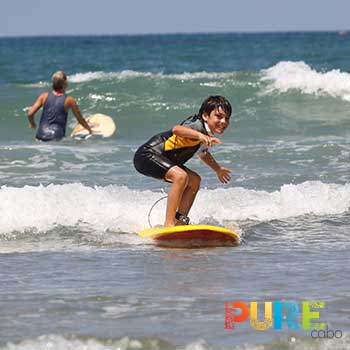 Surfing
For surfers, Cabo is a haven. With its warm waters and consistent waves, Cabo offers excellent conditions for surfing most of the year. Whether a beginner or an experienced surfer, you'll find a spot that suits your skill level. Popular surfing spots in Cabo include Zippers, Monuments, and the Old Man's surf break.
Beach Hopping
Cabo is famous for its stunning beaches, and a beach-hopping excursion is a must-do activity for any beach lover. Whether you're looking for a quiet spot to sunbathe or a lively beach with a vibrant party scene, Cabo has a beach for you. Some of the most popular beaches in Cabo include Medano Beach, Playa del Amor, and Playa Chileno.
Camel Rides
Located on the edge of the Sonoran Desert, Cabo makes for a perfect spot to enjoy a camel ride. Tours include a traditional Mexican lunch and — for the adults — a light tequila-tasting session after riding a camel through the desert and beside the Pacific Ocean under the watchful eye of a knowledgeable, bilingual guide.
Get in contact with Pure Cabo today to find out the different options available and how easy it is to get around the region using easy-access private transportation services.