Weather In Cabo: The Summer Months
Cabo, also known as Los Cabos, is a beautiful destination located at the southern tip of Mexico's Baja California peninsula, offering warm and sunny weather all year round. So, it's no wonder Cabo attracts tourists from all over the world who are ready to enjoy the many outdoor events the region offers.
With the weather heating up, water sports become some of the most popular activities to enjoy, as it helps everyone stay cool while close to the beach. July, August, and September are the hottest months to visit Cabo, which will help cut down on the number of tourists and people roaming the Tourist Corridor.
During this time, the temperature usually ranges from the high 80s to mid-90s degrees F, and although it can get hot during the day, the evenings cool off and relieve the heat. These months are also known for having the least rainfall in Cabo, so visitors can enjoy their vacation without worrying about rain interrupting their plans.
This guide will summarize the most important information for tourists heading to Los Cabos during the height of summer, including the expected weather conditions and what activities will best suit your time in the region.
Cabo Weather in July
One of the most popular activities in Cabo during these months is to hit the beach, but that doesn't always mean you'll be sticking to the sand. July is one of the best months to enjoy surfing in the region, and there are plenty of options for those at different skill levels.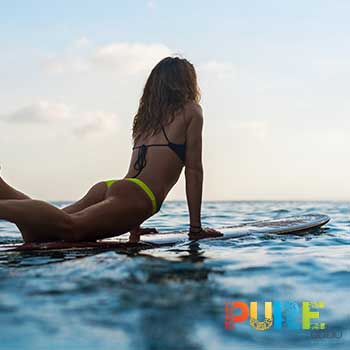 The water will be hot for those looking to spend a lot of time in the ocean and those seeking a more adventurous experience; Cabo is also home to several world-class surf spots, making it a paradise for surfers. This will also be one of the first months that kids will be out of school, making it an excellent choice for a family summer vacation.
Cabo Activities in July
The Cabo Pirate Cruise will be the perfect way to check out the local sights with your kids while keeping them entertained. These Galleon-type ships were built in 1968 as exact replicas of ancient ships that sailed the oceans looking for treasure and adventures. These days, the adventure happens at Land's End in Cabo San Lucas, where you'll be taken to see the world-famous Lover's Beach, Sea Lion Colony, and The Arch.
Cabo Weather in August
There is a reason why August is the best time to get a good deal to visit Cabo, and this isn't going to change in 2023. With temperatures regularly rising into the mid-90s degrees F, August is one of the year's hottest months. This isn't helped by the humidity, which will set around 70% and keep everything feeling muggy for those heading out. This will also be the start of the rainy season, and while that doesn't mean every day will see clouds, visitors should be prepared to see fewer blue skies on their travels.
Cabo Activities in August
With August being a prime time for scoring good deals on accommodation, transportation, and activities, and with the weather not always holding up its end of the bargain, there are plenty of alternatives to the beach. Cabo Water Parks can be found just a short drive outside of Cabo San Lucas and offer something different from hitting the beach.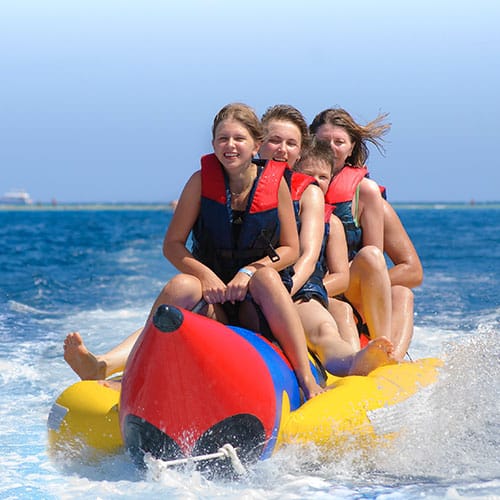 In addition to outdoor activities, Cabo also offers a range of cultural and culinary experiences. One event that should be noticed during the summer months is the Cabo Wabo Cantina Summer Concert Series, which takes place in August and September. This event features live music from local and international artists, making it the perfect place for visitors to enjoy a night out.
Cabo Weather in September
Cabo weather in September can put off large crowds due to the height of the rainy season. While there will be good deals to be had, it should be noted some resorts will shut down to perform maintenance, and the best option is to try and book in advance to avoid complications. The weather will still be averaging around 92°F, and with the humidity between 65% and 69%, you will find it easier to book your favorite activities.
Cabo Activities in September
The water plays a significant role in Cabo during September, and one of the most popular activities is fishing. September is one of the best times to come to Cabo to enjoy deep-sea fishing, and there should be plenty of opportunities to catch blue marlin, black marlin, and yellowfin tuna found in the coastal areas.
Cabo San Lucas is home to the largest Fishing Charters in the Baja, with more marlin caught here than in any other place on earth. Compared to other well-known fishing destinations, where days and many dollars can be spent in pursuit of this most prized sport fish, it is common to capture one, three, or even more on your very first trip, whether you are a beginner or an expert.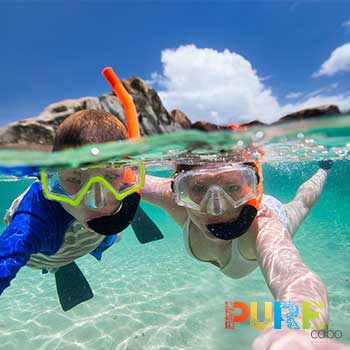 For those looking for something different, visitors can spend their days lounging on the sand, swimming in the warm waters, or participating in water activities like snorkeling or scuba diving.
The summer months are wetter and warmer than most others but still allow for most activities and events to be booked up and enjoyed. Planning your trip can be the best way to avoid disappointment, and you can find all the latest information on Cabo and what it offers you by checking out the Pure Cabo website.