Cabo Weather In 2023
Cabo, located at the tip of the Baja California Peninsula, is one of Mexico's most popular tourist destinations, attracting visitors with its stunning beaches, crystal-clear waters, and year-round warm weather. Like other sought-after destinations, different times of the year are suited to those looking to enjoy their favorite activities.
Warm temperatures and low humidity characterize weather in Cabo during April, May, and June, making these months ideal for outdoor pursuits. Average temperatures during this period range between 80° to 90° F, making it an excellent place for beach lovers to enjoy plenty of time basking in the sun and participating in water sports.
°de will summarize the most important information for tourists heading to Los Cabos during late spring and early summer, including the expected weather conditions and what activities will best suit your time in the region.
Cabo Weather in April
Whether you're looking to relax on the beach, explore the ocean, or experience the local culture, Cabo has plenty to offer. During April, average temperatures stay at around 75°F (24°C), with highs reaching 82° to 85°F (29°C). The warm weather means you will have access to a diverse range of activities, but this can come at a price.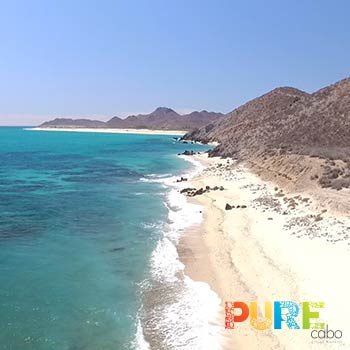 Cabo is a popular destination with the Spring Break crowd, and with April being one of the driest months of the year, you can expect a lot of people enjoying the beach and swimming in the ocean. No cloud coverage makes this the perfect time of year to stretch out and relax, but the added crowds will also mean a jump in activity costs and prices.
Cabo Activities in April
The beach becomes a staple for those arriving in Los Cabos in April, with all the usual water sports and activities high on the agenda. It's an excellent time of year to host events outside, and there are plenty of ways to sprinkle a little extra magic on your plans.
Pure Cabo sandcastle builders can add that special touch with custom-designed sand sculptures, ranging from proposal messages to corporate logos. DJ equipment, Tequila Tasting, and Drone Services are all available and can have the most significant impact during the month with some of the clearest skies.
April is usually the last month for whale watching in Cabo. Visitors can take a boat tour and see the magnificent grey whales, humpbacks, and even blue whales that populate the waters around Mexico for a few short months of the year.
Cabo Weather in May
May is one of the best and most popular months to visit Cabo, and when you hear about the conditions, it's easy to see why. While you might have missed your chance to see whales, you will arrive during the month without any forecasted rain and optimal temperatures for enjoying the ocean.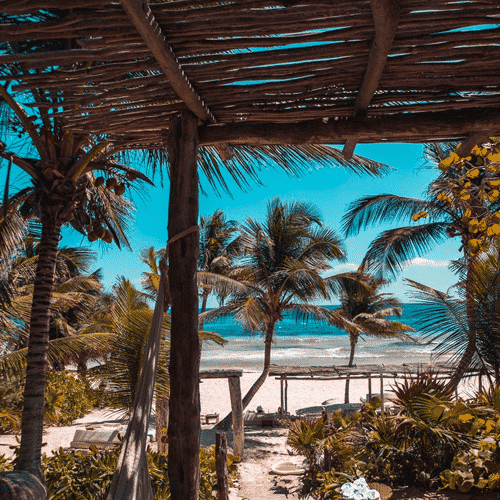 The water temperature picks up during May, and it is a great place to cool down after a busy day of exploring the sights and sounds of Cabo. Rarely falling below 80°F or exceeding 92°F, the weather can be relied upon to provide blue skies, clear views, and warm temperatures.
Cabo Activities in May
There's plenty to do in May, and small bonuses can be made from missing the busier months. With the Spring Break crowds gone, prices drop, and it's easier to pick up dinner reservations outside the resorts. Cabo is also renowned for its world-class sport fishing, with May marking the start of the season. The waters are teeming with marlin, tuna, dorado, and more. Visitors can book a fishing charter and try reeling in a big catch using Pure Cabo and other local services.
Cabo is known for its lively cultural events, and visitors can attend various festivals and events during the late spring months, including the Cabo San Lucas Tequila and Tuna Festival in May and the Festival de la Leyenda Vallenata in June. Getting around Cabo is easy when using private transportation services, giving you the privacy to relax between activities with the added benefit of secure travel from A to B.
Cabo Weather in June
Cabo weather in June continues to heat up and keeps its mostly clear skies before the summer rains begin. The temperatures reach highs of 80°F (30°C) becomes more common, with humidity creeping in the closer to July you stay in the region. It will be worth taking extra measures to ensure you have everything you need when heading out, with the beach becoming a top spot for this time of year.
Cabo Activities in June
Water-bound activities are sought during June as the weather heats up and the water becomes a great way to stay cool. With its clear, warm waters and abundant marine life, Cabo is an excellent destination for snorkeling and diving. During June, visitors can experience an underwater adventure and discover a variety of sea creatures, such as colorful fish, sea turtles, and manta rays.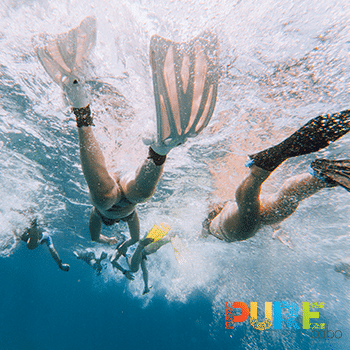 Another popular choice is taking up surfing lessons. If you are in the Cabo San Lucas or San Jose del Cabo area and looking to get your first taste of surfing, Pure Cabo offers excursions to fit surfers from beginner to advanced. Taught by CPR and First Aid certified instructors with over 50 years of combined experience, you and your group will experience just how much fun it can be catching that first wave.
Visiting Cabo during the late Spring makes it possible to experience nearly everything the region offers. And with so many options available, it's best to start planning your trip. Find Cabo's latest information and what it offers you by checking out the Pure Cabo website.